Delete Blog Post
Are you sure that you want to delete this blog post?
Biml a Huge Success at Biggest SQL Saturday Ever!
by BimlScript.com
published 5.30.13
On Saturday, May 18th at SQL Saturday #220 in Atlanta, Paul Waters and Andy Leonard gave standing room only presentations on Biml. Due to the fire code several people had to be turned away once the rooms reached capacity. Later in the day the organizers let Paul give an encore presentation of his Biml talk to allow everyone the opportunity to learn about the future of BI development.
---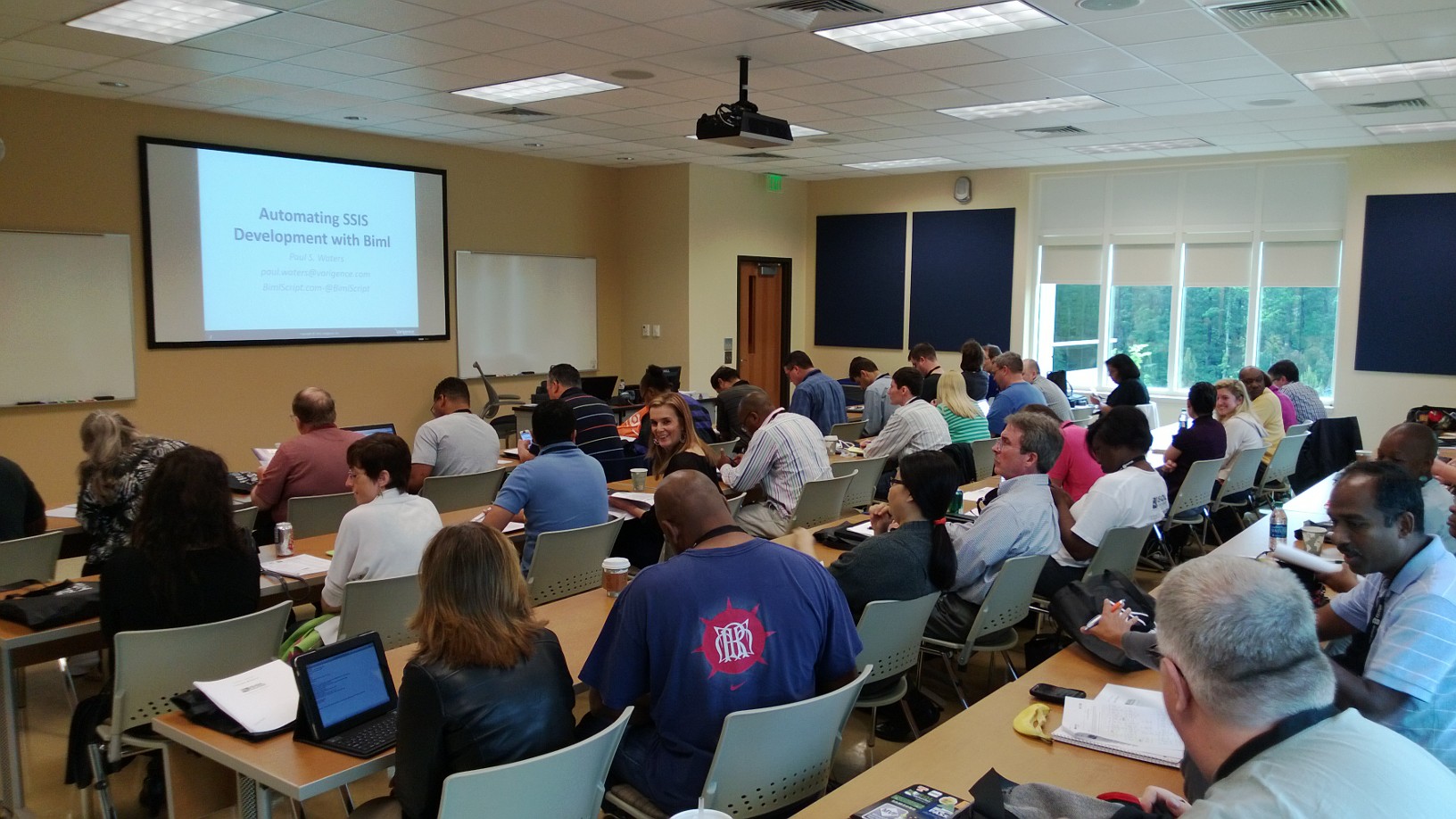 Paul Waters presenting "Automating SSIS Development with Biml."
---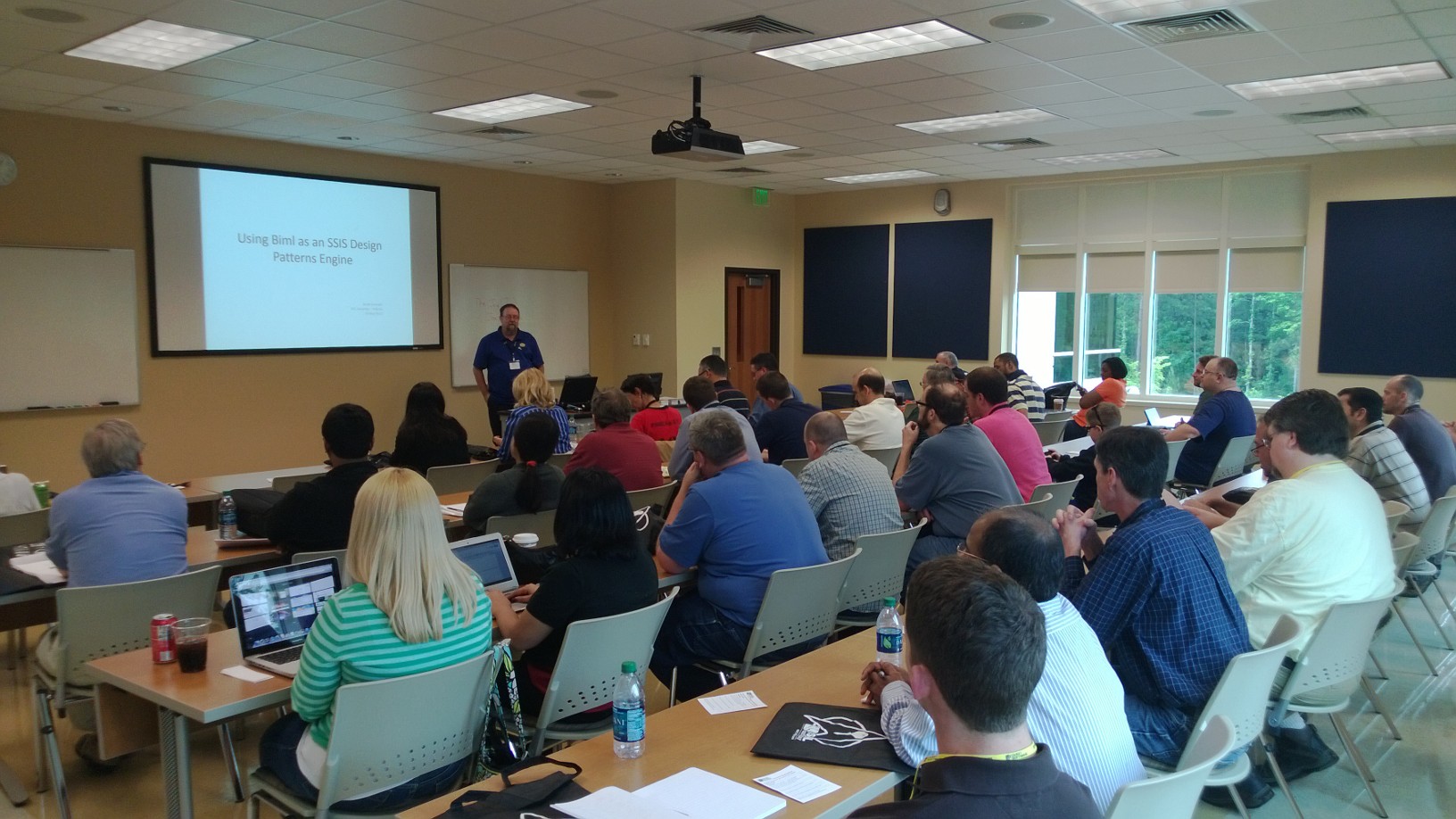 Andy Leonard presenting "Using BIML as an SSIS Design Patterns Engine."