Delete Blog Post
Are you sure that you want to delete this blog post?
Biml Scandinavian Tour
by BimlScript.com
published 4.08.14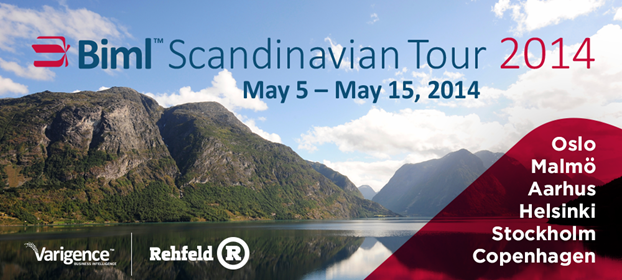 Due to the rapid adoption of Biml and Mist throughout Scandinavia, Rehfeld and Varigence are proud to present a 10 day speaking tour on Biml. From May 5 until May 15th the tour will travel through six cities in four different countries. The highlight of the tour is four full day Biml Master Classes in Copenhagen, Stockholm, Oslo, and Helsinki. The Master classes will be taught by the creator of Biml Scott Currie and Rehfeld Principal BI Architect Peter Hansen. Scott and Peter will work together to take your Biml skills to the next level. Click on the individual events below to reserve your spot today.
Denmark
Sweden
Norway
Finland
If you have any questions about the tour please email Finn Simonsen at fas@rehfeld.dk or call +45 3170 1059.