Delete Blog Post
Are you sure that you want to delete this blog post?
Biml on People Talking Tech Podcast
by BimlScript.com
published 12.15.12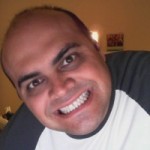 Senior Microsoft consultant Argenis Fernandez (pictured above) and Denny Cherry have a great talk together on Episode 15 of People Talking Tech. They discuss Business Intelligence Markup Language (Biml) starting at 18:10 of the podcast. They also discuss the book SQL Server 2012 Integration Services Design Patterns written by Andy Leonard, Matt Masson, Tim Mitchell, Jessica Moss and Michelle Ufford. The Design Patterns book has a full chapter devoted to Biml.